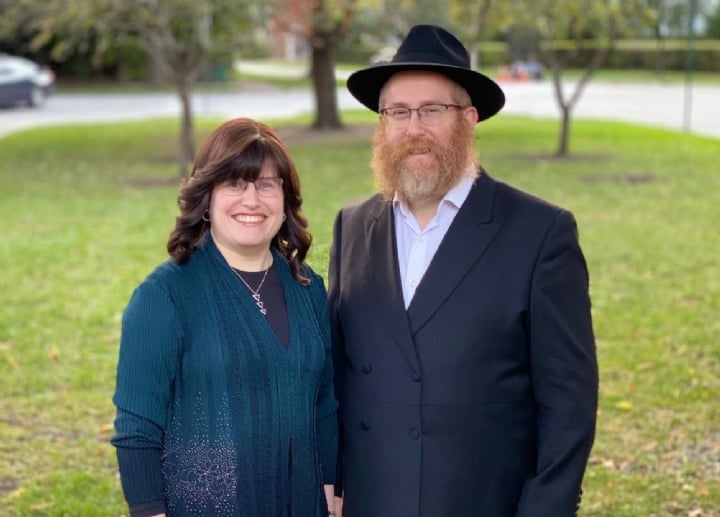 Rabbi Yitzchok Bergstein grew up in Farmington Hills, MI as the eldest son of the director and Rabbi of the local Chabad center, growing up in the environment of love, caring and compassion for others. Following in that pattern, in addition to his studies in Oak park (MI), Pittsburgh, New Haven and Brooklyn - where he completed his Rabbinic studies, his spare time was spent in community outreach and educational programming.
Mrs. Nechama Dina Bergstein grew up in Brooklyn, NY where she attended Bais Rivkah Girls School and completed the Bais Rivkah Teachers Institute. Her summers were spent in various communities including Springfield, MA., Miami Beach FL., Manchester NH, Little Rock AR and Minneapolis, MN caring for and teaching Judaism to young and old.
Shortly after they married in 1994 Rabbi & Mrs. Bergstein committed their lives to the work of The Lubavitcher Rebbe OBM. They spent five years in Jewish education and outreach in suburban Detroit, seven years in Chicago's Northwest Suburbs and in 2007 embarked on a mission to establish and direct the Chabad Center to serve the Oak Park - River Forest area.
The entire Bergstein family is proud to be part of this mission and are all active participants in all of Chabad's programs and activities.